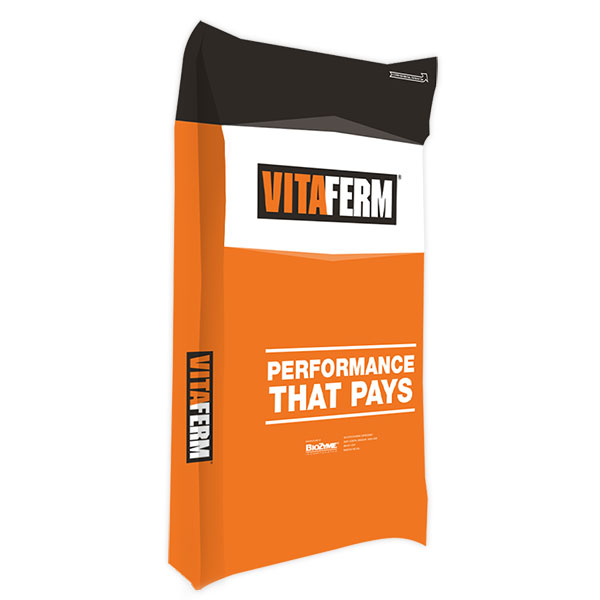 VitaFerm® Sure Start® Weaning Program
WHEN TO USE: Weaning and Preconditioning ~45 days
The VitaFerm® Sure Start® Weaning Program boosts the immune function through a very stressful time. It encourages calves to come to the bunk sooner and continue performing until stress is minimized.
View All Formulas
---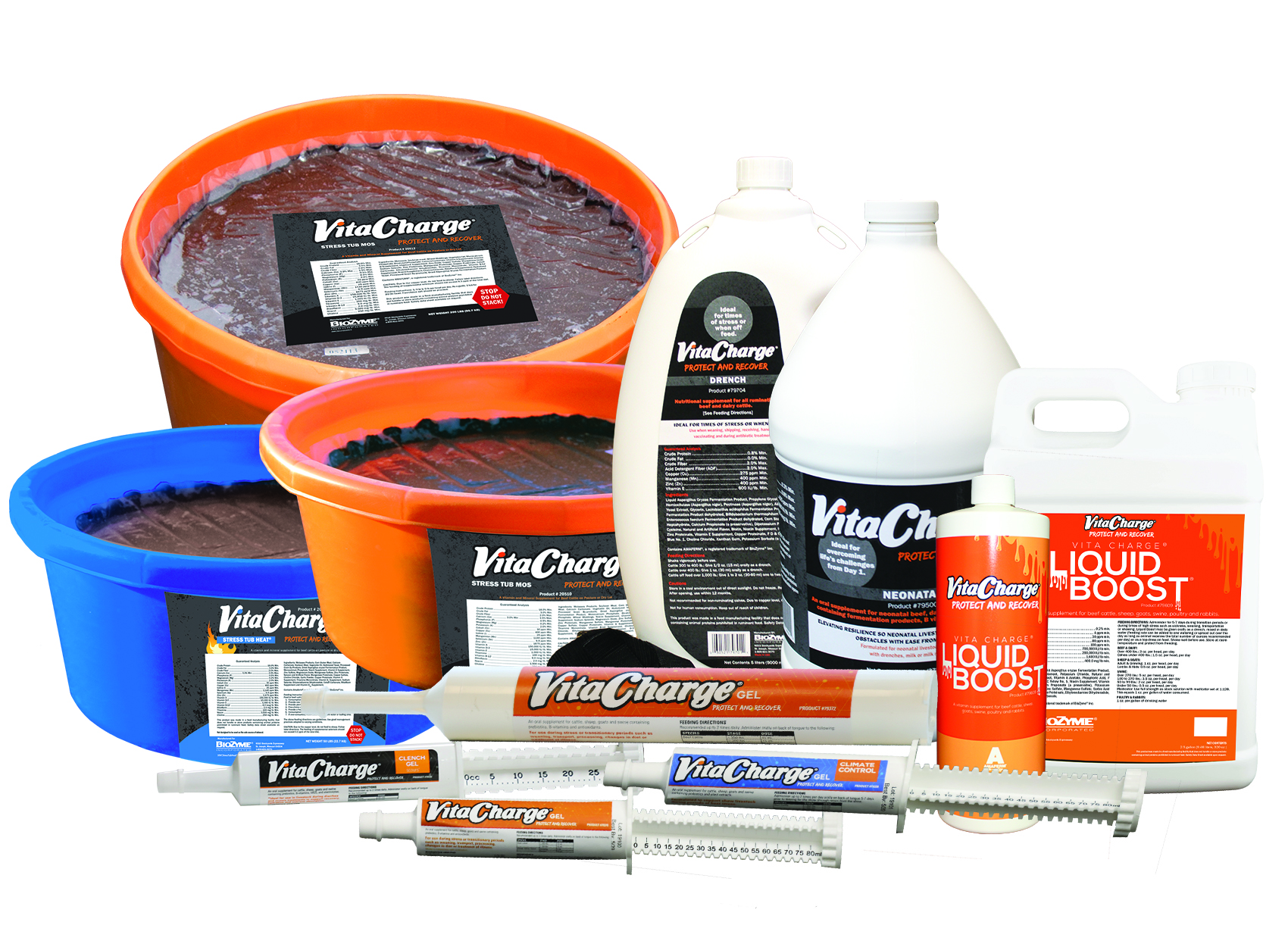 Vita Charge®
WHEN TO USE: Newborn Day 1; Birth to Weaning; Weaning and Preconditioning ~45 days
Vita Charge® is a multi-specie livestock supplement that provides a powerful dose of vitamins, B vitamins and the Amaferm® advantage for those stressful times when livestock need protection or assistance in recovery. Vita Charge is available in many forms making application easy depending on what is best for your animal.
View All Formulas