VitaFerm® Concept•Aid® 5/S IGR
Product Navigator*Use our product navigator to find the right product for you.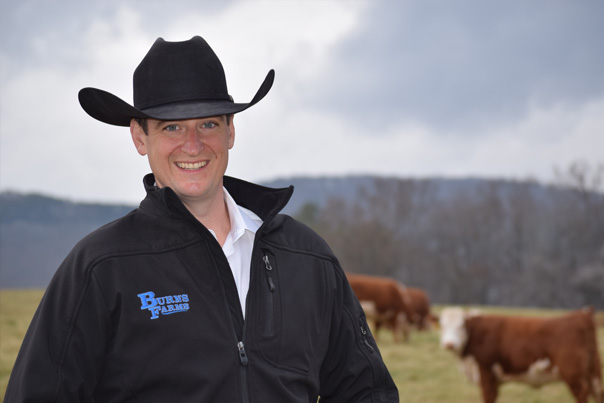 "As a purebred cow-calf producer, we are always looking for ways to improve efficiency in breeding our herd. One of the best ways to accomplish this is for our cows to rebreed quickly. As we increased AI and ET work in our operation, we needed to provide the proper nutrients to our cows. Concept•Aid® has our cows cycling back faster and responding to synchronization programs much better than our previous minerals, and therefore allowing us to have more cows bred faster. The increased conception rates and earlier heats make Concept•Aid® extremely valuable to our breeding program."
-David Burns, Burns Farms Herefords
A vitamin and mineral supplement for beef cattle specifically designed for reproductive success when fed 60 days pre-calving through 60 days post-breeding. Especially beneficial in A.I. and E.T. breeding programs. Includes IGR (S-Methoprene) to prevent the breeding of horn flies in the manure of treated cattle. *Only available in the following states: AL, AR, CO, FL, GA, ID, IA, IL, IN, KS, KY, LA, MI, MN, MO, MS, MT, NC, ND, NE, NM, OH, OK, PA, SC, SD, TN, TX, UT, VA, WI and WY.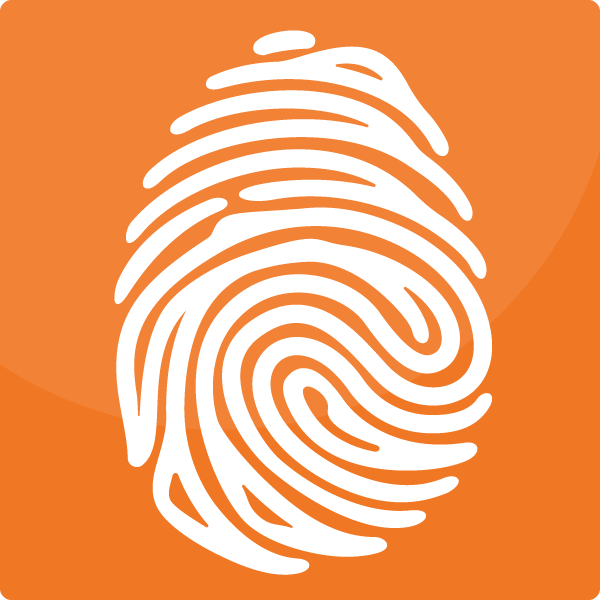 UNIQUE FEATURES
Provides 5% phosphorus, the ideal level of phosphorus for use with average to good quality forages, to promote milk production and higher calf weaning weights. Also contains IGR to prevent the breeding of horn flies in the manure of treated cattle when fed 30 days prior to calving through breeding.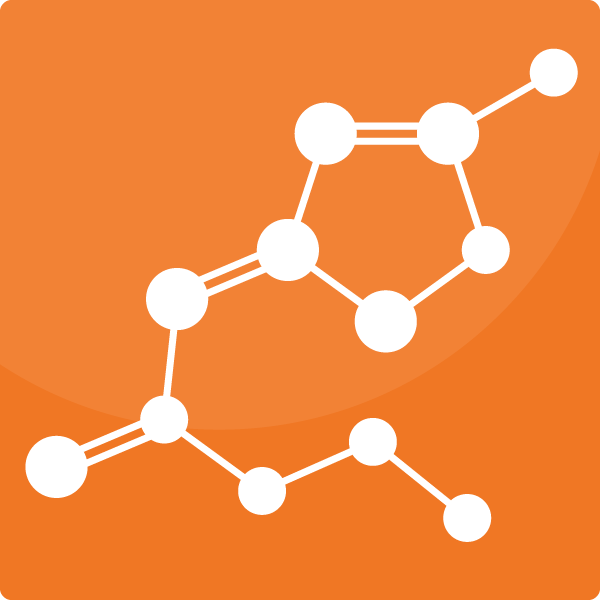 VALUABLE NUTRIENT COMPONENTS
Contains organic copper, zinc and manganese to ensure maximum bioavailability of nutrients to the animal. Contains high levels of vitamin E and selenium to promote optimized fertility.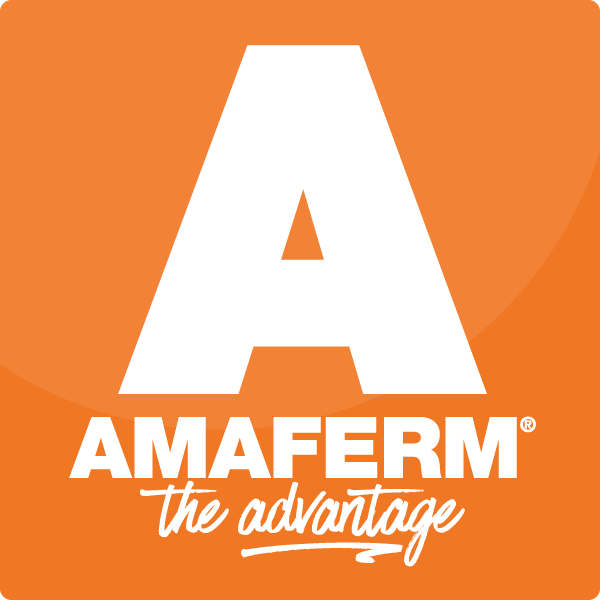 THE AMAFERM® ADVANTAGE
Amaferm® is a precision prebiotic designed to enhance digestibility by amplifying nutrient supply for maximum performance. It is research-proven to increase the energy available to the animal resulting in more milk production as well as to the ability to initiate and maintain pregnancy and fertility.
Guaranteed Analysis
| Ingredient | Amount |
| --- | --- |
| Contains Amaferm® | Yes |
| Contains MOS | No |
| Protein % | --- |
| Lysine % Min | --- |
| Calcium % Min | 10.0 |
| Phosphorus % Min | 5.0 |
| Salt % Min | 15.0 |
| Mag % Min | 3.0 |
| Potassium % Min | 2.0 |
| Cobalt ppm | 40 |
| Organic TMs Inside | Cu, Zn, Mn |
| Cu ppm | 2,500 |
| I ppm | 200 |
| Mn ppm | 3,750 |
| Se ppm | 26.4 |
| Zn ppm | 5,000 |
| Vit A IU/lb | 400,000 |
| Vit D3 IU/lb | 40,000 |
| Vit E IU/lb | 800 |
| Vitamin B-12 mcg/lb | --- |
PRINTABLE DOCS
SUPPORT MATERIALS
INGREDIENTS
Corn Dried Distiller's Grains with Solubles, Monocalcium Phosphate, Dicalcium Phosphate, Calcium Carbonate, Salt, Magnesium Oxide, Potassium Chloride, Liquid Aspergillus oryzae Fermentation Product, Zinc Sulfate, Manganese Sulfate, Copper Sulfate, Mineral Oil, Vitamin E Supplement, Manganese Amino Acid Chelate, Sodium Selenite, Zinc Amino Acid Chelate, Copper Amino Acid Chelate, Cobalt Carbonate, Vitamin A Supplement, Vitamin D-3 Supplement, Natural and Artificial Flavor, Niacin Supplement, d-Calcium Pantothenate, Riboflavin, Vitamin B-12 Supplement, Thiamine Mononitrate, Ethylenediamine Dihydroiodide, Ethoxyquin.
FEEDING DIRECTIONS
Feed this product to cattle only. When used as directed, this product will provide sufficient S-methoprene insect growth regulator to prevent the emergence of adult horn flies from manure of treated cattle. Existing adult horn flies will not be affected. Start feeding before horn flies appear and continue use until cold weather marks the end of the horn fly season. Allow free choice to cattle. Cattle should consume an average of 0.4 ounces of this product per 100 lbs. of cattle body weight per day, which is equivalent to 4 ounces per day for a 1,000 pound cow. 1. Assure cattle are not starved for nutrients in VitaFerm Concept•Aid 5/S IGR by providing them prior to feeding VitaFerm Concept•Aid 5/S IGR. 2. This product contains added copper. Do not feed to cattle in close proximity to sheep or other species that have a low tolerance to supplemental copper. 3. Offer cattle 50 lbs. of VitaFerm Concept•Aid 5/S IGR for every 15 head of cattle. 4. Remove all other self limiting nutritional supplements while the cattle are consuming this product. 5. Locate VitaFerm Concept•Aid 5/S IGR where cattle congregate (watering, loafing, shade areas). 6. Replenish VitaFerm Concept•Aid 5/S IGR on a regular basis as needed. 7. If intake of VitaFerm Concept•Aid 5/S IGR is below 0.4 ounces per 100 lbs. cattle body weight per day, increase the number of feeding locations and/or change location(s) to areas more frequented by cattle. 8. If intake of VitaFerm Concept•Aid 5/S IGR is above 0.4 ounces per 100 lbs. cattle body weight per day, reduce the number of feeding locations and/or change locations(s) to areas less frequented by cattle. 9. Introduction of this product after adult horn fly infestation is established will require treatment of cattle with adulticides if elimination of adult fly population is desired.


CAUTIONS
See product tag for ingredient listing