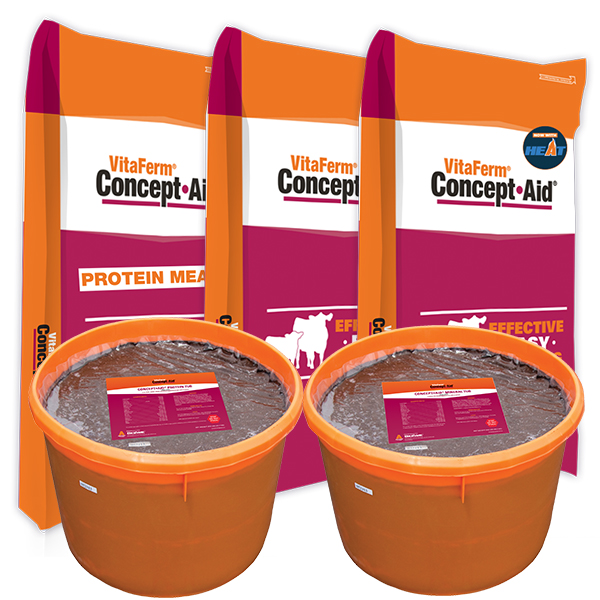 Vitaferm® Concept•Aid® is a line of vitamin and mineral supplements for beef cattle formulated to promote effective, easy breeding when fed 60 days pre-calving through 60 days post-breeding. High concentrations of vitamin E and organic trace minerals, coupled with the Amaferm® advantage, supports quick repair of the reproductive tract and more energy for reproductive success. Additionally, increased nutrient absorption and digestion leads to healthier and heavier calves giving you performance that pays.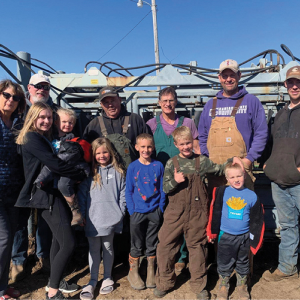 Alpers Farm
Before we started using VitaFerm®️ Concept•Aid®️, we had a 90-day calving window. Now we're pulling bulls at 60 days. Even with shortening the breeding season by a third, our conception rates are on average 7 to 8% higher, sometimes better than that. Recently we preg checked 220 cows and had a 96% conception rate on the group that will calve in February and March"
View More Customer Stories
Use the filter below to filter our Concept•Aid products

Enter your zip code and hit go to find a dealer near you!