VitaFerm® Hay Analysis Report
Knowing the nutrient value of your hay can increase performance and save you money. With that in mind, VitaFerm is excited to offer this new tool to help you make an educated decision on when you should supplement with protein and/or energy to achieve maximum performance goals.
How to Use the VitaFerm Hay Analysis Report
First, you will need to take hay samples. For information on how to take and submit please follow this link.
After you receive your hay analysis back from the lab, enter the values for protein and energy of your hay and the month you began calving and hit "calculate".
The bar chart will then be populated to show the protein and energy needs for your herd relative to when you calve.
---
Example lab analysis for samples tested through VitaFerm. If you have questions about where to find your data please contact our team.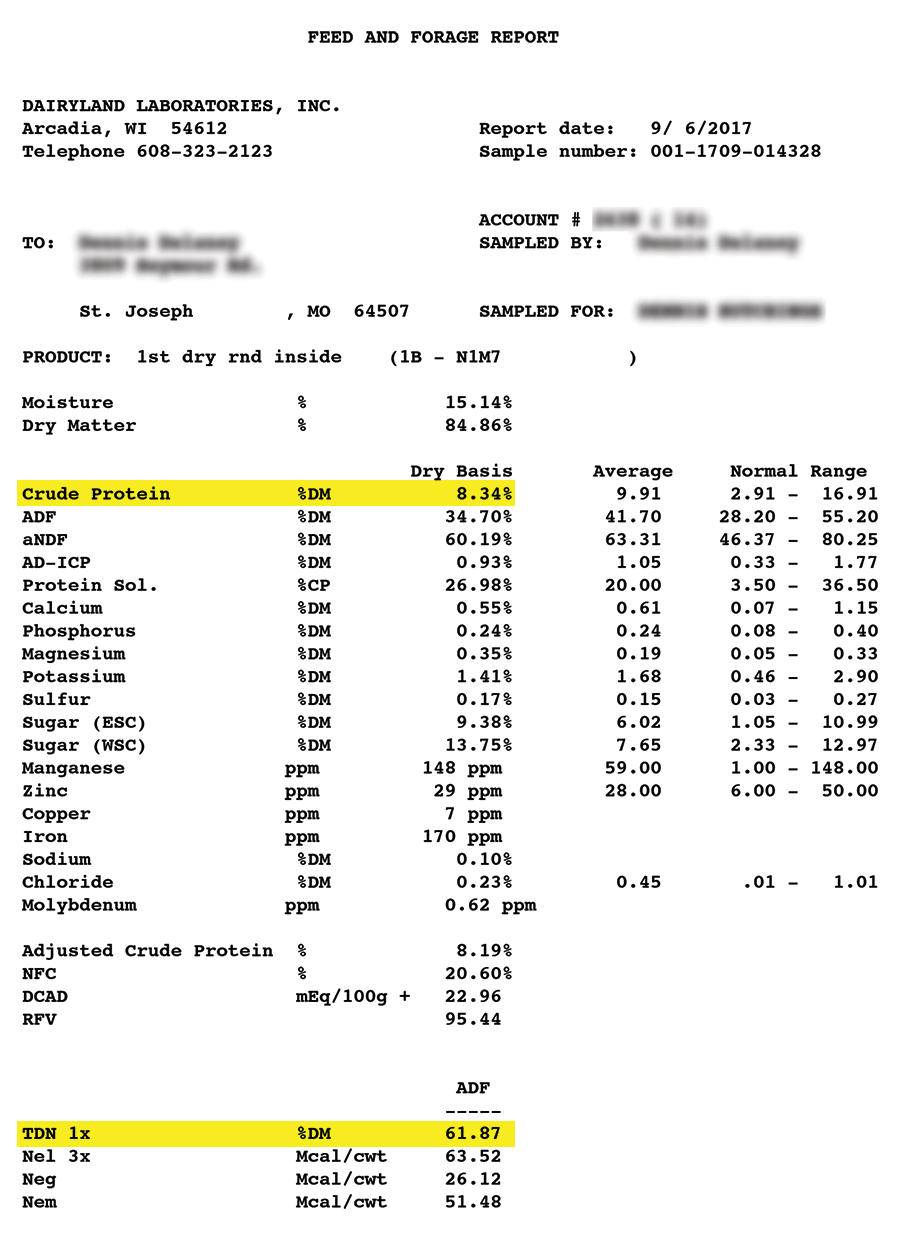 Protein Required vs Your Hay
Energy Required vs. Your Hay
Protein Surplus/Deficiency
Energy Surplus/Deficiency
*The nutrient requirements reflected in these graphs are based on a 1400lb cow with high milk potential. (Source: NRC, 2016)
WHAT DOES IT MEAN?
Using the Nutrient Requirements of Beef Cattle from NRC, we are able to calculate the percentage of protein and energy your hay is currently providing vs the recommended amount for optimal performance. We then use that data to create a guideline that shows what months since calving you should supplement with protein and/or energy to achieve maximum performance goals.
At any time your graph shows RED, it is recommended you supplement your herd with protein and/or energy to meet the requirements.
Save yourself some money! At any time your graph shows GREEN, your livestock are meeting their daily requirements with the forage you are providing and are NOT in need of any additional supplementation.
Protein Solutions
Corn Gluten Feed
Cotton Seed Meal
DDGs
Soybean Meal
Sunflower Meal
VitaFerm Products/Solutions
All VitaFerm Products contain 20% protein.
Concept•Aid Protein Meal & Protein Tub
A combination of Concept•Aid® breeding mineral and 20% natural protein in a meal or tub for beef cattle. Specifically designed for reproductive success when fed 60 days pre-calving through 60 days post-breeding. Especially beneficial in A.I. and E.T. breeding programs. Includes natural protein for when forage quality is low.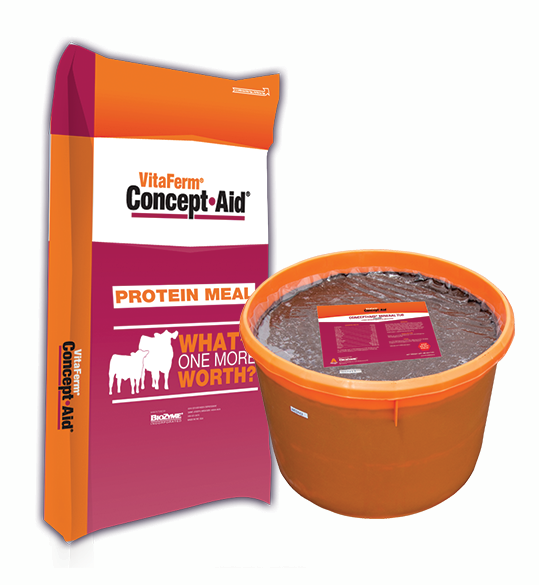 Energy Solutions
Barley
Corn
Oats
Sorghum
Wheat Midds
VitaFerm Products/Solutions
Amaferm® is a precision prebiotic designed to enhance digestibility by amplifying nutrient supply for maximum performance. Increased digestibility can increase performance parameters such as average daily gain and/or milk production.
Amaferm, the key ingredient found in ALL VitaFerm products, increases energy by approximately 16%, each bag of VitaFerm provides enough energy to replace 200 lbs. of corn.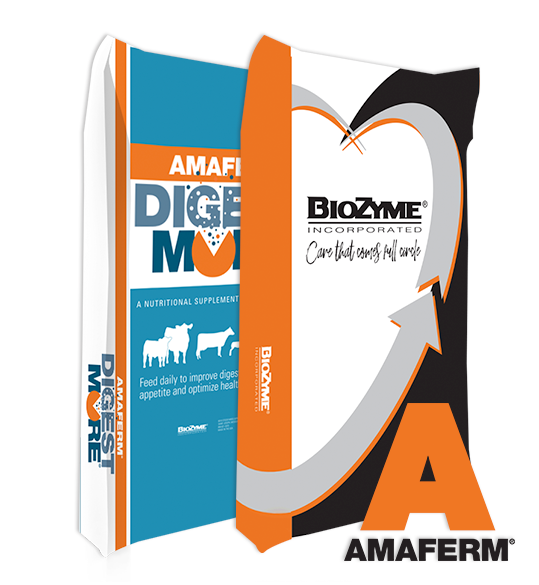 Ration Balancing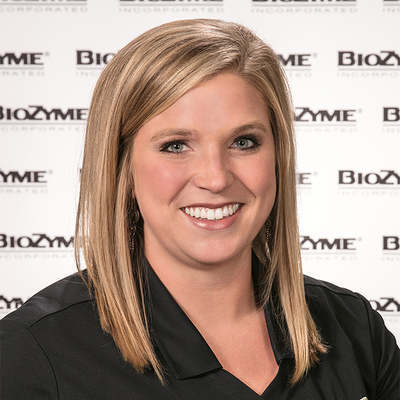 Lindsey Grimes-Hall
Nutrition & Field Sales Manager
(816) 344-5768 ext. 3231
Once testing has been performed and we have a full understanding of the value of your hay, BioZyme's team of nutritionists can provide complementary ration balancing to help develop a ration that works for you utilizing the resources you have available. For more information please contact Lindsey Grimes-Hall.