VitaFerm® Concept•Aid® Protein Tub
Product Navigator*Use our product navigator to find the right product for you.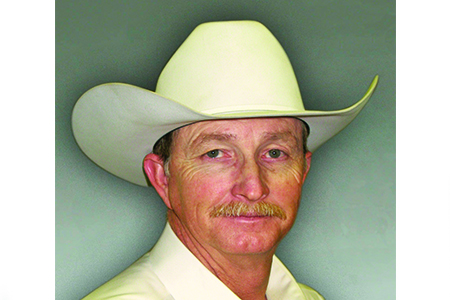 "With the VitaFerm® Concept•Aid® Protein Tubs, we have the ability to get a good mineral package in our cows. As the green grass comes, the cows pretty much quit the protein tubs, but as their calves get up to a certain size, I'll see a lot of calves licking on those tubs. As the grass cures out and the cows aren't getting quite what they need out of the grass, they will start hitting those tubs again. It's just worked into a good program. It's helped our calves get a little better bloom on them, and I also think it gets a good mineral package in those calves which helps them wean off healthier."
-Joe Leathers, Ranch Manager at the 6666 Ranch
A combination of Concept•Aid® breeding mineral and 20% natural protein in a cooked tub for beef cattle. Specifically designed for reproductive success when fed 60 days pre-calving through 60 days post-breeding. Especially beneficial in A.I. and E.T. breeding programs. Includes natural protein for when forage quality is low.
UNIQUE FEATURES
Provides the convenience of the highly bioavailable Concept•Aid® breeding mineral along with a natural protein cooked tub so there is no need for an additional vitamin and mineral source when forage quality is low.
VALUABLE NUTRIENT COMPONENTS
Contains organic copper, zinc and manganese to ensure maximum bioavailability of nutrients to the animal. Contains high levels of vitamin E and selenium to promote optimized fertility.
THE AMAFERM® ADVANTAGE
Amaferm® is a precision prebiotic designed to enhance digestibility by amplifying nutrient supply for maximum performance. It is research-proven to increase the energy available to the animal resulting in more milk production as well as to the ability to initiate and maintain pregnancy and fertility.
Guaranteed Analysis
| Ingredient | Amount |
| --- | --- |
| Contains Amaferm® | Yes |
| Contains MOS | No |
| Protein % | 20.0 |
| Lysine % Min | --- |
| Calcium % Min | 2.5 |
| Phosphorus % Min | 2.0 |
| Salt % Min | --- |
| Mag % Min | .75 |
| Potassium % Min | 1.80 |
| Cobalt ppm | 10 |
| Organic TMs Inside | Cu, Zn, Mn |
| Cu ppm | 625 |
| I ppm | 50 |
| Mn ppm | 940 |
| Se ppm | 6.5 |
| Zn ppm | 1250 |
| Vit A IU/lb | 100000 |
| Vit D3 IU/lb | 10000 |
| Vit E IU/lb | 200 |
| Vitamin B-12 mcg/lb | --- |
PRINTABLE DOCS
SUPPORT MATERIALS
INGREDIENTS
Molasses, Soybean meal, Corn Gluten Meal, Vegetable Oil, Monocalcium Phosphate, Dicalcium Phosphate, Calcium Carbonate, Magnesium Oxide, Vitamin A supplement, Vitamin D-3 Supplement, Vitamin E Supplement, Zinc Oxide, Manganous Oxide, Copper Sulfate, Sodium Selenite, Zinc Proteinate, Manganese Proteinate, Copper Proteinate, Cobalt Carbonate, Dried Aspergillus oryzae Fermentation Product, Niacin, Riboflavin, Vitamin B-12 Supplement, Thiamine Hydrochloride, Calcium Pantothenate, Ethylenediamine Dihydroiodide.
FEEDING DIRECTIONS
Feed to beef cattle using the following guidelines: 1. Consumption should be approximately 1 lb. per head, per day. 2. Provide one 200 lb. Protein Tub for every 20-30 head. 3. Provide plenty of good quality forage at all times. 4. Free-choice salt should be provided. 5. Provide a fresh, clean water supply at all times. 6. Consumption can vary with weather and feed conditions. 7. If over-consumed, move block farther from water or loafing area. The above feeding directions are guidelines. Use good management practices adapted to varying conditions.


CAUTIONS
See product tag for ingredient listing