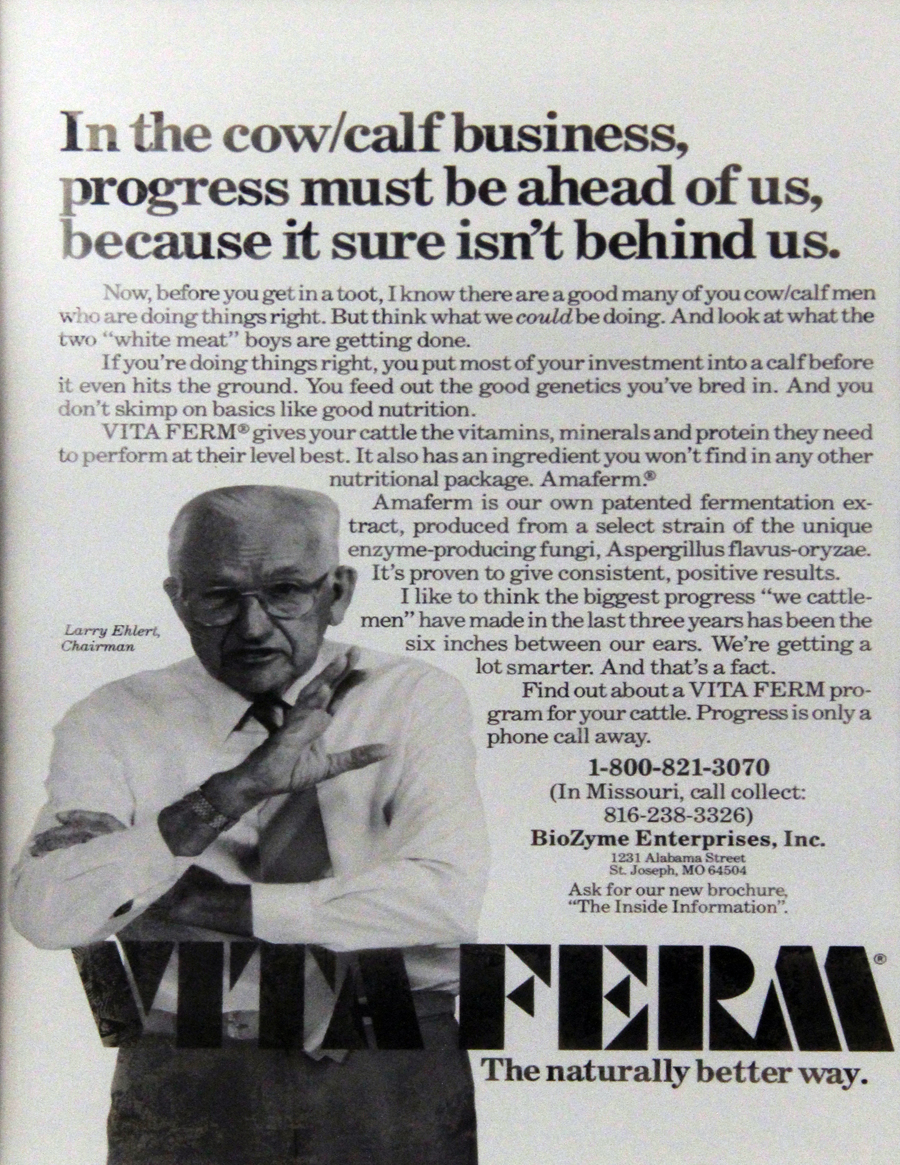 Around the office you will find several old VitaFerm ads from the 80s featuring BioZyme founder, Larry Ehlert. Larry was a man much ahead of his time and provides advice that even today's modern cattlemen will gain value from.
In the cow/calf business, progress must be ahead of us because it sure isn't behind us. 
Now, before you get in a toot, I know there are a good many of you cow/calf men who are doing things right. But think what we could be doing. And look at what the two "white meat" boys are getting done. 
If you're doing things right, you put most of your investment into a calf before it even hits the ground. You feed out the good genetics you've bred in. And you don't skimp on basics like good nutrition. 
VitaFerm gives your cattle the vitamins, minerals and protein they need to perform at their level best. It also has an ingredient you won't find in any other nutritional package, Amaferm. 
Amaferm is our own patented fermentation extract, produced from a select strain of unique enzyme-producing fungi, Aspergillus flavus-orzyae. It's proven to give consistent, positive results. 
I like to think the biggest progress "we cattlemen" have made in the last three years has been the six inches between our ears. We're getting a lot smarter. And that's a fact.
Find out about a VitaFerm program for your cattle. Progress is only a phone call away. 
– Larry Ehlert
Progress is still only a phone call away. To talk to our BioZyme team about VitaFerm call 816-344-5748.