Reproduction is the most important aspect of beef production. On Monday, December 1 at 8 PM CST, and Sunday, December 7 at 11 AM CST The American Rancher on RFD-TV will be featuring VitaFerm Concept-Aid. In the show you'll lean how Concept-Aid can help you achieve improvements in conception rates, herd health and forage utilization.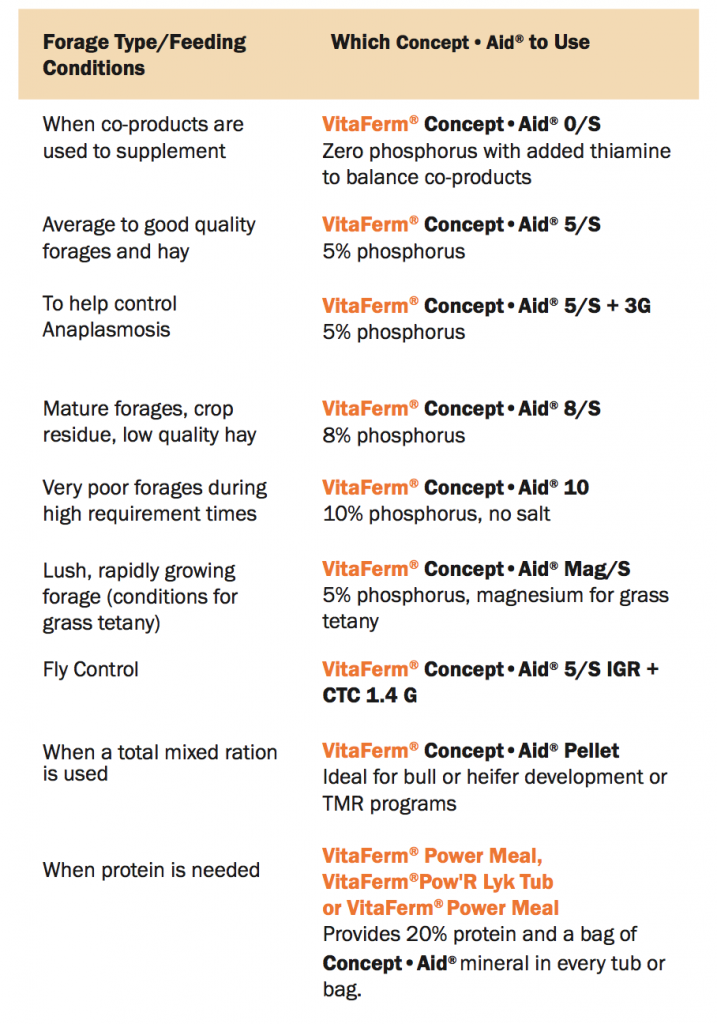 In the show, long time VitaFerm customers, John and Heidi Ridder of Falling Timber Farm share the importance nutrition plays in reproduction. "If you can get a cow rebred you have just put a whole lot of money in your pocket," says John. "Reproduction is the most important economic driver for cow/calf producers. Everyone pays attention to growth rates and low birth weights. However, if you don't provide your cow with everything she needs to get rebred, at the end of the day, you are not going to be successful. I think VitaFerm has taken off all over the country because people are realizing the advantages they get with Concept-Aid mineral."
To find which channel RFD-TV is on in your area click here. For more information on Concept-Aid or assistance with selecting the right product for you contact BioZyme staff members Dennis Delaney or Kevin Glaubius. You can find your nearest dealer by using our Dealer Locator.