Year Round Nutrition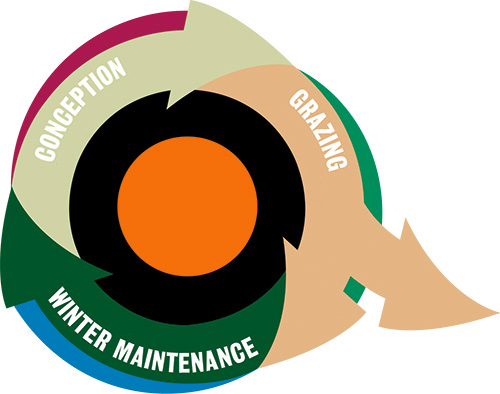 Throughout the year it is important to supplement your cattle, sheep, goats or swine to meet all of the nutritional needs. As the environment around them changes and their stage of production changes their nutritional requirements will change too.
VitaFerm® has put together a 365 day nutritional plan that not only meets your animals nutritional requirements but also allows you to maximize your investment by not over-supplementing when it is not necessary.
Use the tabs below to view our nutritional plan for each individual specie.